Looking for an alternative to Mailchimp? Worried about Mailchimp's privacy measures, especially in the EU? Fortunately, there are options for both small and large email lists. This article has 4 Mailchimp alternatives.
Is an alternative to Mailchimp really needed?
A few years ago, marketers across the EU and the world wailed in fear when they heard the acronym GDPR. But in general, the EU data protection regulation has been a good thing for GDPR consultants as well as for ordinary people.
Related to Mailchimp, the German data protection authority issued a statement in the spring of 2021, outlining that a Mailchimp user should have ensured that Mailchimp processed contact information lawfully. Mailchimp's servers are located, at least in part, in the United States, so it's possible that US officials can have access to personal data.
This brings us to the current situation in the EU: no one really knows if Mailchimp can be used in Europe and whether there will be sanctions. There is no clear answer and security-minded Finns and EU members are looking for alternatives to Mailchimp.
Mailchimp alternative: 4 email tools
Here are a few options for Mailchimp. There are three sizes of service for small, medium and large companies. The size is mainly determined by how much money is circulating in your emails.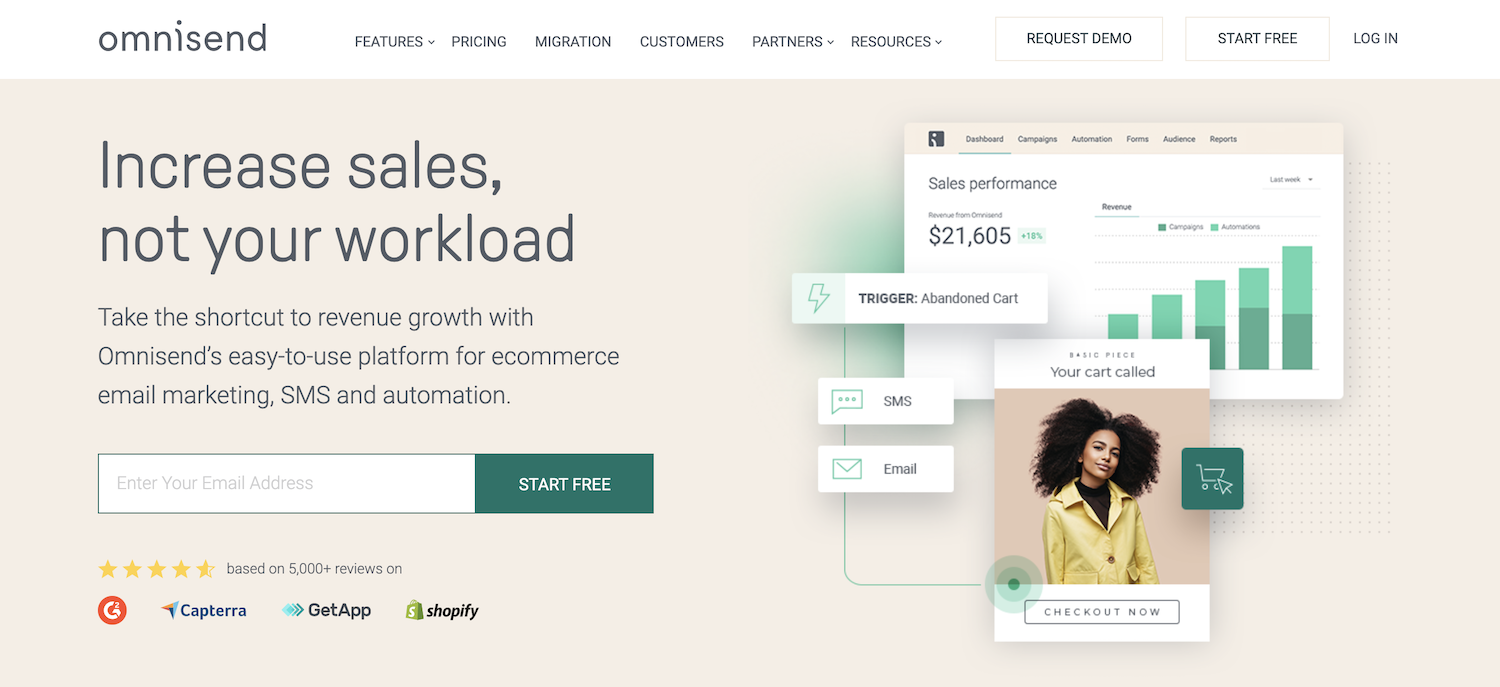 Omnisend: The email tool for e-commerce
The inbox is where e-commerce businesses make their money. Omnisend is an omnichannel e-mail tool headquartered in London, with a particular focus on e-commerce. It can be connected to Shopify, Magento and Woocommerce, for example.
Headquartered in Europe
Designed for online retailers
Includes a free tier
According to the pricing table*, you can get started for free with up to 250 contacts and 500 monthly e-mails. Omnisend seems especially suitable for those starting out and looking to grow their business with email.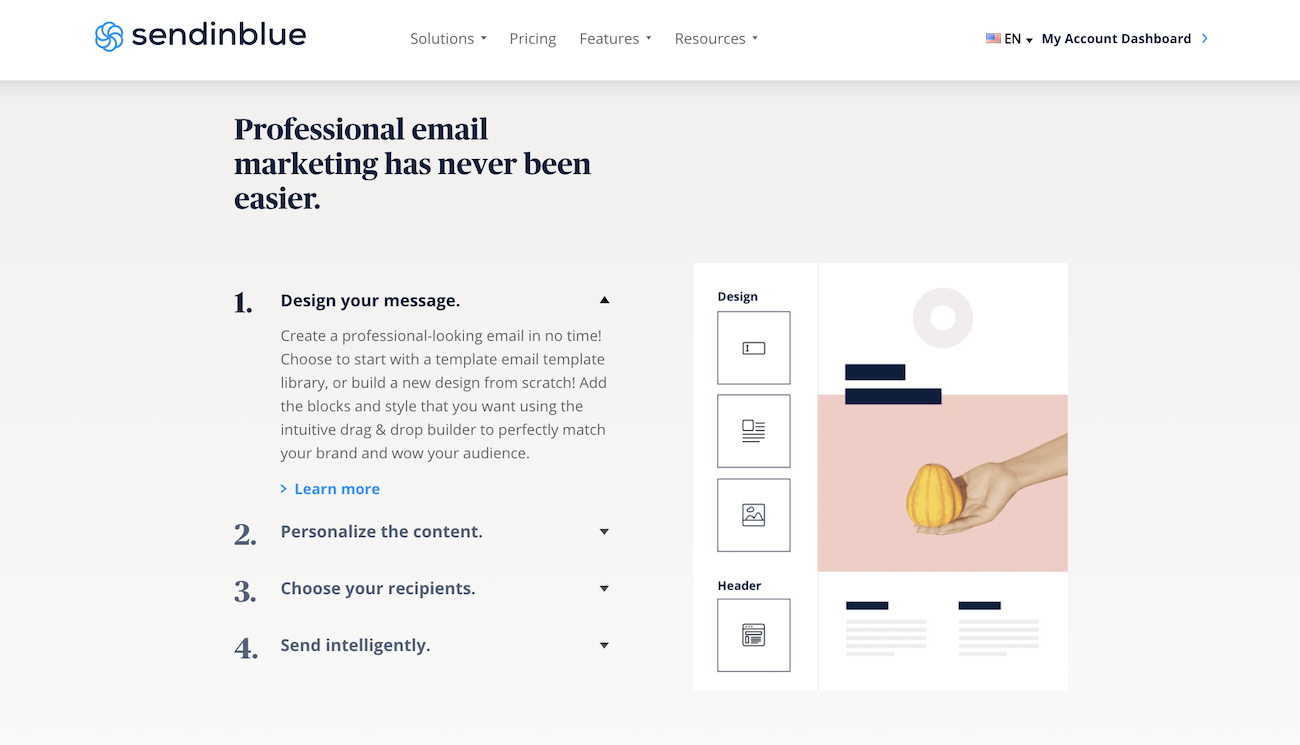 Sendinblue: A lightweight email tool for getting started with email marketing
We at Aalho use the Sendinblue tool, which is headquartered in France. We chose Sendinblue for the following reasons:
Includes all the basics: newsletters, lists, welcome flows, and simple automations
Get started for free: 300 emails a day
An API is available to automate email marketing
The tool has received good reviews online
Based on my experience, Sendinblue is a very good tool to get the traditional email marketing bonanza up and running. If you need more complex customizations, I would try the more expensive products in this listing. They may also provide better continuity – meaning the time and money spent on tuning will not be wasted by the time the company fails.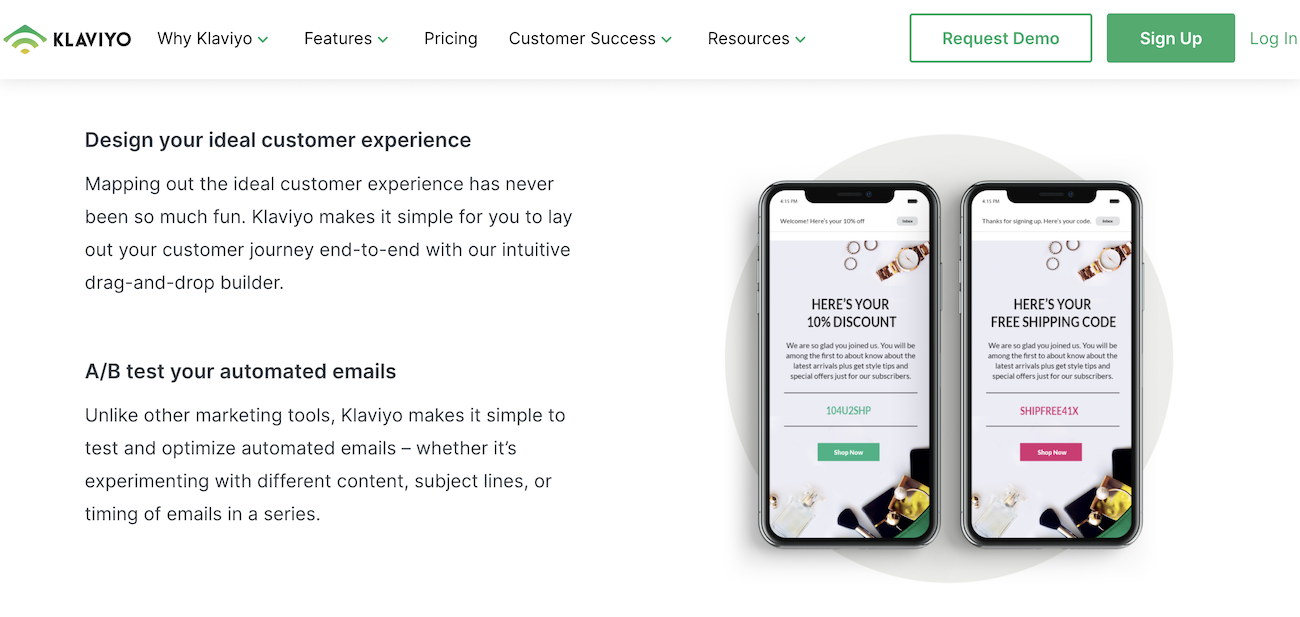 Klaviyo: for lovers of mid-level tinkering
Klaviyo is a reminder of the simpler times. The tool looks a bit bad, works like a steam enginge, but works nonetheless. Klaviyo is headquartered in the United States.
Klaviyo can be recommended e.g. for e-commerce and more complex email flows. As with any slightly more complex activity, you might have to pull out some hair before it gets the job done.
You can choose Klaviyo for these reasons:
You want something that works
You want to integrate your email system with your online store and make money
Free for up to 250 contacts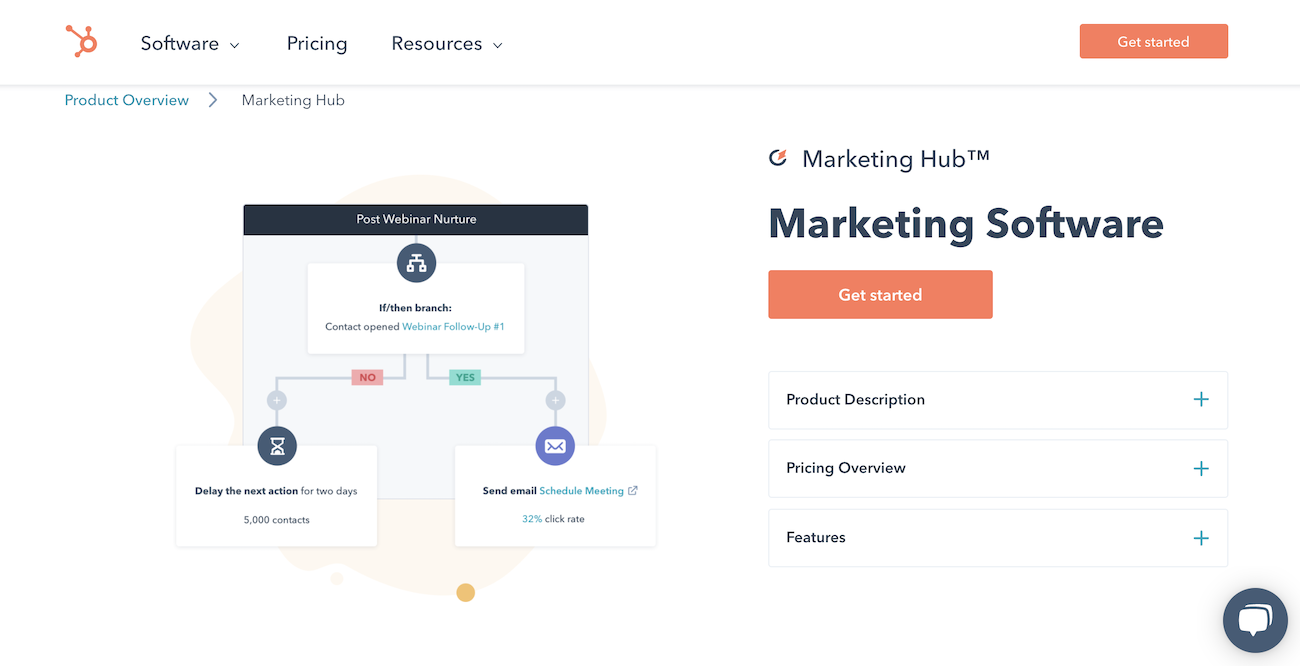 Hubspot: worth the price if you have the business for it
Hubspot. HubHub. Hubbendhal Von MoneyMaker. The beloved child has many nicknames.
Hubspot is as big or small as you need it to be, and will pay itself back if your business model is up for it. Automations, CRMs, Advertising… Everything is handled through Hubspot, but require a reasonable amount of tinkering. Fortunately, there are partners in Finland as well, and Hubspot has already reached a point where it will probably not go bankrupt very soon. That is, if you go through the effort and put the systems in order, you can be fairly certain that they'll continue to work for the years to come.
Beautiful, trendy, and branded
Functional and extensively documented
Enables complex and efficient automations
A money-hungry teenager: you give a little and soon it asks for more
Email marketing: the choice can be daunting
There are several options for Mailchimp and the problem is the same in all of them. Email marketing requires a reasonable amount of investment and time. On the other hand, the results are in a completely different stratosphere compared to hap dash digital advertising. Fortunately, lists can be moved from one tool to another, but building templates, forms, and automations is what takes time.
Hope these options were helpful!
Important Note: This article or this site does not provide legal advice. You are responsible for your own actions. The story may be edited at any time. You may get spanked by EU if you do this or that and you should take it like a grownup without blaming others.