Affiliate links marked with *.
In today's digital age, having a website is essential for businesses of all sizes.
A website helps you reach a wider audience, builds trust and credibility, and gives you a platform to showcase your products or services. In addition, a website can help you generate leads and drive sales.
If you do not have a website, you may be missing out on a lot of potential business.Sometimes, all you need is a simple website that only contains the basic information about your business. In this article, we'll look at different ways to build a website – especially for a small business.
Why is it important to have a website
A website is a part of your business's digital identity:
It provides a way for customers to find out about your company and learn about your products or services.
It gives you a way to promote your company and build brand awareness.
It can be used as a sales and marketing tool, to generate leads and sell products or services online.
It can also be used to build relationships with customers and build customer loyalty.
A website can provide a platform for customer support and help you resolve customer queries and complaints.
What are the different options for hosting a website?
There are many different options for hosting a website. Some of the most popular include shared hosting, dedicated hosting, VPS hosting, and cloud hosting.
Here are my recommendations for hosting a website. I've listed the pros and cons of each option, so that you can decide which fits your needs.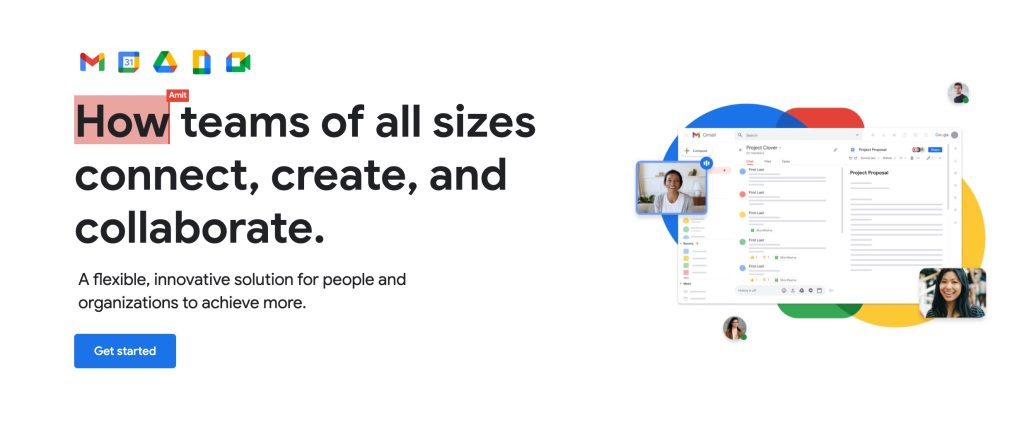 1. Google Workspace + Google Sites
For small businesses that don't focus on online business, this combination may be the simplest option with the lowest on-going cost. All you need is:
Google Workspace costs around 10 USD/month per email. You don't have to pay for website hosting and editing your website is easy, also for non-technical people.
The downside is that a Google Site isn't very flexible and if you need to do customizations (adding a webshop, for example), you'll quickly run out of options.

2. Squarespace
One of the most popular website builders, Squarespace is a good option for anyone who wants to focus on building their business, not their website. Using the ready-made templates is quick and easy and the result is a good-looking website that's secure and easy to use.
Squarespace's basic plan costs around 15 USD per month, more if you want to add an e-commerce option. It can be a good option if you want to have a believable digital shop front for your business and get started really fast.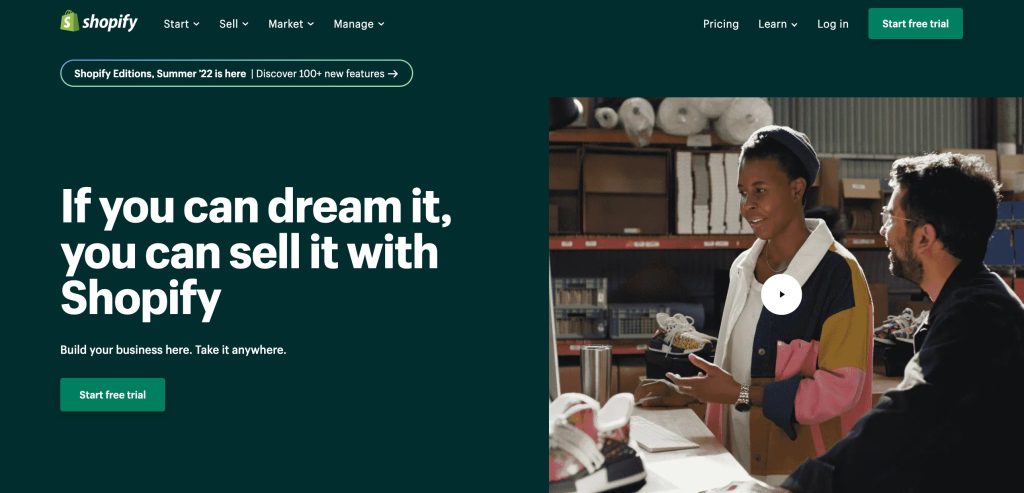 3. Shopify
If you plan on selling physical or digital products, Shopify is one of the best options – for a reason. For something as complex as e-commerce, Shopify makes it a lot simpler to get started.
For those focusing on content and discoverability, Shopify may not be ideal. Although it has a blog functionality, it's more of an afterthought.
Another downside is that using Shopify and purchasing plugins can easily add up to a significant amount per month, even if the basic plan is just around 30 USD. Yet, for an online business generating significant revenue, it's an investment that's worth it.
4. Self-Hosted WordPress
For one of the most popular content management systems out there, WordPress is both easy and hard to recommend. The Aalho Media site is built with WordPress, as is most of my other sites.
It's easy to find marketers and developers that have experience with WordPress, or search for answers online (Stack Overflow, for example) for any problem with a WordPress site. The upside is that you can build anything you want with WordPress.
The new full site editing feature brings WordPress a lot closer to a no-code website builder, but you're still stuck with updating plugins and managing the site (or paying someone to do it for you). If something goes wrong, you'll easily spend the better part of the day fixing it.
Cost-wise, a WordPress site hosted on a VPS (virtual private server) costs between 5–15 USD. You'll end up paying a lot more with opportunity cost.
How much does having a website cost per month?
We've detailed the different costs of having a website above.
The exact cost of having a website varies depending on the size and complexity of the site, as well as the hosting and maintenance fees. Generally, a simple website can cost around 20 per month, while a more complex site can cost upwards of 500 per month. There's really no upper limit.
What are some things every company should have on their website?
Now that you know where to start building your website, here are some things you can include on the site:
A clear and concise description of what the company does
A list of the products and/or services the company offers
Contact information (phone number, email, mailing address, etc.)
An "About Us" page
Customer testimonials
Photos and/or videos
A blog
Social media links
Having a website is important for businesses because it allows you to reach a wider audience, connect with potential customers, and create a more professional image.
Additionally, websites can help businesses track their progress and keep track of their customers. By having a website, businesses can also take advantage of online marketing opportunities and search engine optimization.
As the old saying goes: build it and they may come.